NOTE: This blog entry is not an anti-Kiora post. I show great respect to Kiora, but it's just that I wanted to let everyone know about what was going on the past few days. Again, this is NOT a hate-Kiora post. This is also not meant to cause any rage to Kiora, or anyone else for that mater. I am not posting this to get help from the community in any way.
H
ello everyone. Apparently I've gotten through another week of school, and believe it or not, that was the last week before regions, so I'm at least glad I only got a single full day left, then after that I just have to come back for three finals, and Sophomore year is finished, giving me two complete months of relaxation until September.
But the reason I'm here now, is that I finally got into contact with Kiora, well known for his Rosenkreuzstilette fanart and his RKS fan-fiction, Rosenkreuzstilette Unoffical Afterstory. He is also great friends with [erka:es], the original doujin circle behind Rosenkreuzstilette, which explains why a link to his website is present. Not to mention, Kiora is also on my list of "people from Pixiv that have to go to dA if they want to help out with our little situation" described on the previous post here on Super Justin: the Blog.
So the other day, ShivaDF (also known as Puistink) suggested I try contacting Kiora, now that I knew how to send private messages on Pixiv, and simply wrote to Kiora a simple "Hello." and "How are you doing?" The next morning, I received his reply, and wasn't too pleased (and a bit confused) with what he said...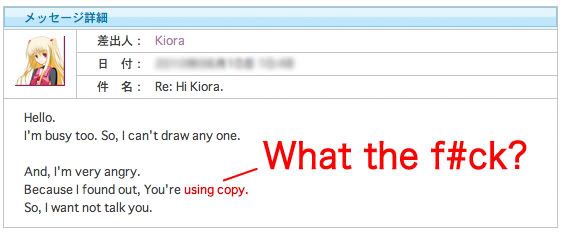 Yes, Kiora just flat out said he was angry about me using "copy" and that he didn't want to talk to me. For one thing, I couldn't tell what Kiora actually meant when he said "using copy", so I contacted him back asking what were his main intentions when he said that I was "using copy", and sure enough, I have yet to receive a reply back from him.
So I came down to three different solution as to what message Kiora was trying to get to me, but I'm only focused on one of them, the other two being my obsession of drawing fanart of characters I didn't design, and me using Copy & Paste in some instances for my art.
The main solution that I think fits best is the fact that the poses the characters strike in my art are mostly un-original. And if everyone should probably remember, anatomy and proportions are probably the absolute worst category I suffer in when it comes to art, so to help, someone over at Rockman Perfect Memories suggested I look at
Posemanics
for great anatomy refrences, so I followed his advice and went over to Posemaniacs for some guidance. Apparently, it helped, but for Kiora (and maybe a couple others), it seemed to upset him that I was copying off poses from a site that exists solely to help those who have trouble drawing the human body. But believe it or not, I don't copy the poses down precisely down to the last detail, as I don't trace the bodies on Posemaniacs, I instead try to make similar ones via pencil or on Photoshop.
So just to compare, here's the original pose I used for my recent Trauare Wrede fanart, comparing it to the original pose straight from Posemainacs.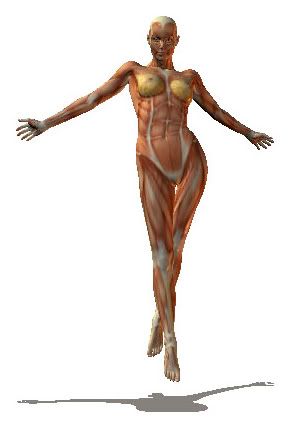 As usual, if I get any update of any kind, it'll appear right here.